ROMZ: COBRA ART DIRECTION
In July 2019, I was enlisted to manage photography for Romz' debut EP, Cobra. This later developed into me handling all aspects of the photography and design process across her single, EP, and launch party.
During the shoot for her music video, I was a gaffer alongside Jeff Agenor, and I also documented the two-day shoot in behind-the-scenes photography.
While shooting her music video, we took a few minutes to shoot the cover for her single. Following the theme of leaving toxic people behind in the pursuit of success, along with the cobra imagery that runs through the song, we opted for a green-red colour palette, which later informed the design language for the entire campaign.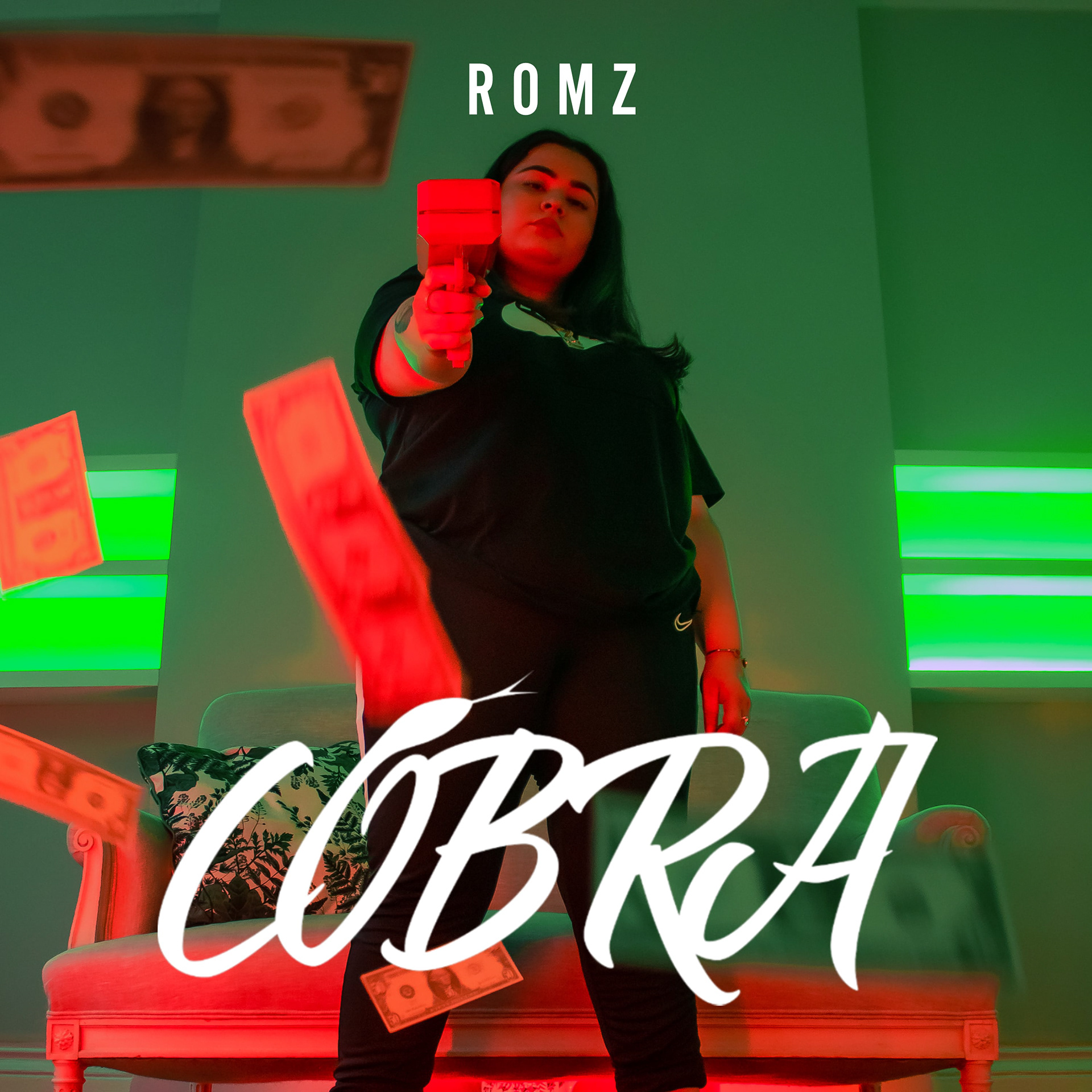 Romz wanted to see if we could get a snake in the wordmark, so I modified a version of
Mojito
by Alexander Lubovenko. The brush typeface made it easy to recreate a snake's curves.
For the EP cover, Romz wanted an image that continued the theme of leaving toxic people behind, while playing up the opulence in her video.
Using Adobe Stock, I managed to find images of cobras that would writhe around Romz' throne.

Following the wordmark from the single cover, Romz wanted a more opulent typeface for the EP, so I picked these typefaces from Adobe Fonts:
We also took a series of press shots closer to my signature neon style using continuous lighting.

To celebrate the launch of Romz' EP (and her birthday) her and Melina threw a launch party at ChilliCheese Studios. We had our hero image from the cover shoot, now I needed to craft the design language for this event. Ultimately, it became an evolution of the graphic elements of the single and EP covers.
POSTER, PERSONALISED INVITE & EVENTBRITE GRAPHIC
COUNTDOWN SOCIAL MEDIA CONTENT
With a month between the announcement and the launch party, we needed to steadily engage our social media followings with this event. I pitched Romz and Melina on an idea; using the bank of images I've captured since the start of this project, we use this time to commemorate those who helped us bring this project to life.

I also needed to design posters for signage across the event.
Special thanks to Romz and her manager Melina for letting me be a part of this from the beginning.